Vince Offer - ShamWow Guy
Widely known in North America as the "ShamWow Guy" Vince combines a sharp delivery with quick talk, effective demonstrations, technical spiel and cheeky, double entendre laced comments. Vince's infomercials are known to be more aggressive, in an agreeable manner, than his contemporaries.

Vince's style has made him a household name in North America and, while his on screen persona is considered a showman, he has built a solid reputation for delivering value for money in infomercial marketing.

What is less well known is that Vince Offer (ShamWow Guy) not only appears in the television commercials he produces, and directs the commercials for his products. Vince Offer also directly identifies products, negotiates with suppliers, establishes the supply chain, call centers, distribution and delivery of the products. Vince Offer is business man possessing a keen commercial brain in a competitive market who operates the end to end functions of telemarketing.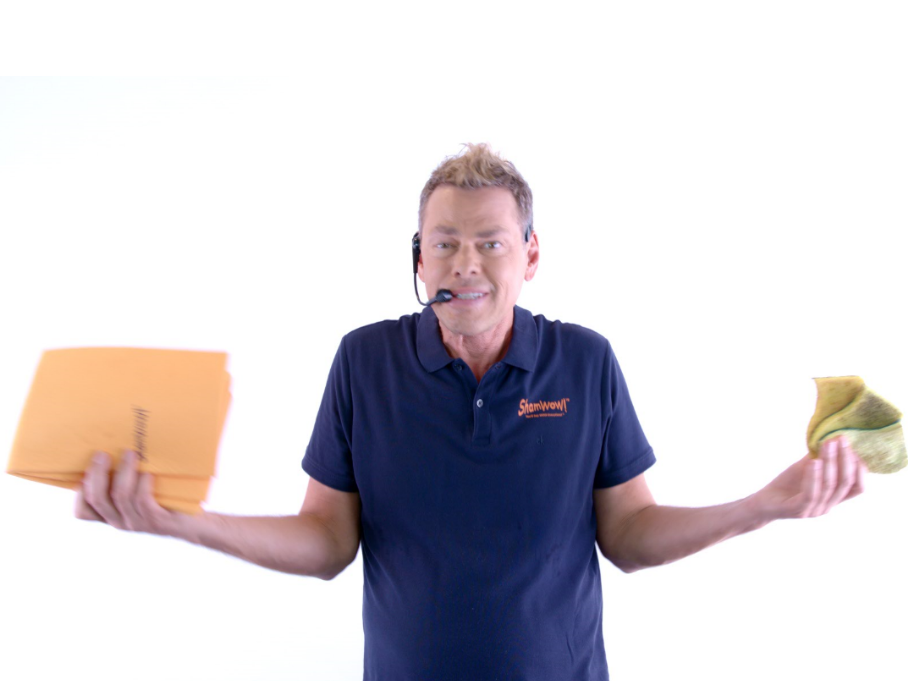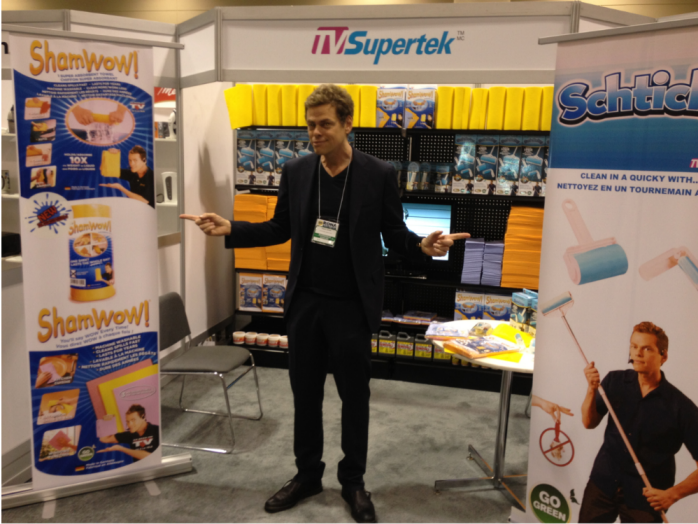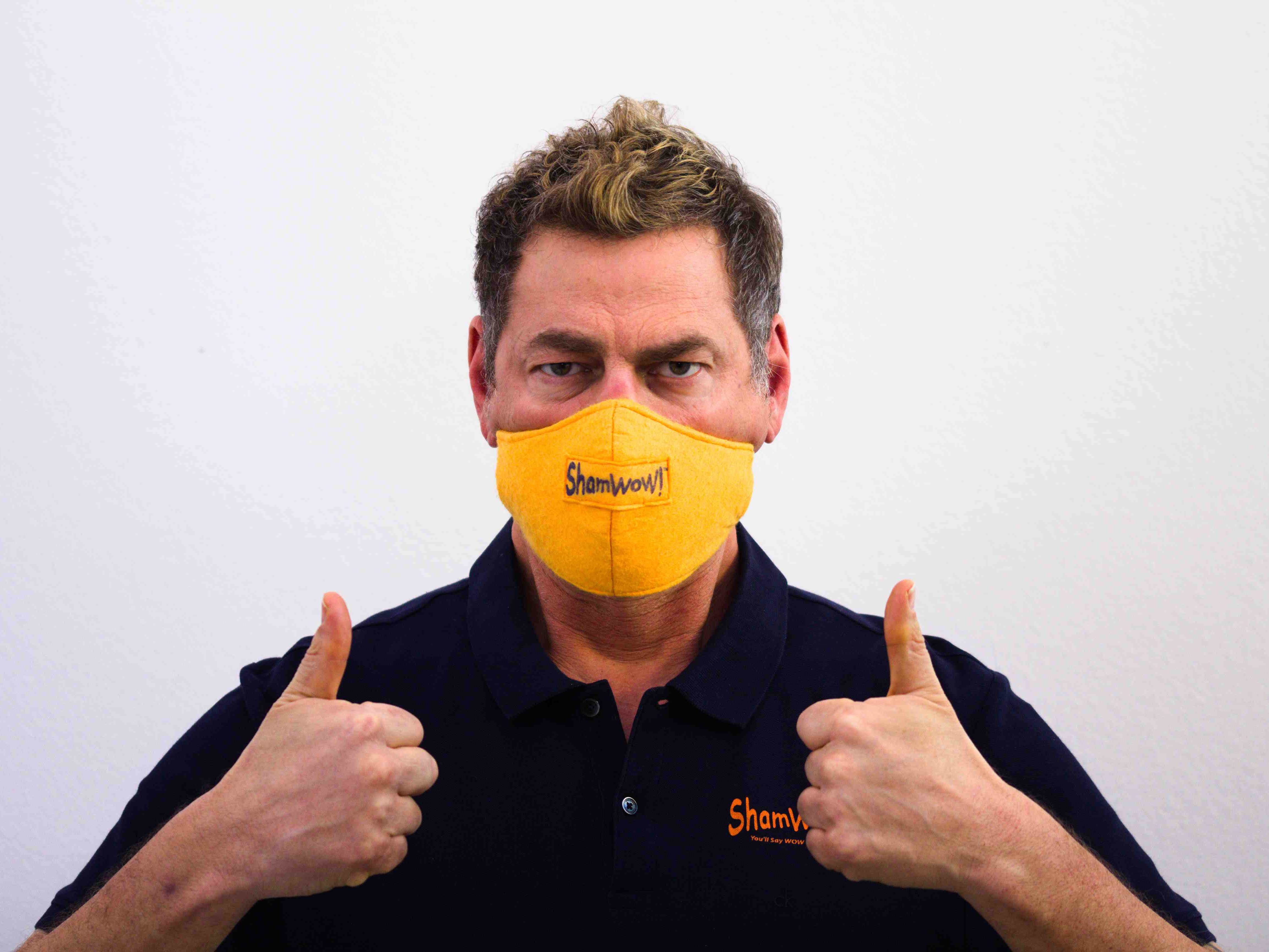 Want To Updated On What The ShamWow Guy, Vince Offer Is Up To?
Click Below And Follow Him!
Products By The Shamwow Guy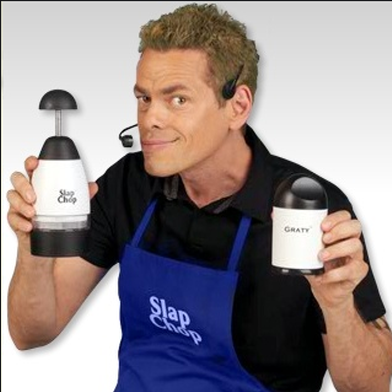 Slap Chop
You never need to switch blades

Chop up vegetables, nuts, & fruits, quickly and easily

With every slap, the finer the food gets

Easy to clean and dishwasher safe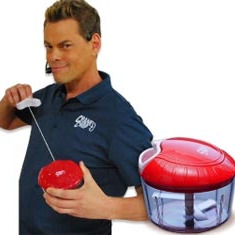 Crank Chop
Tough Durable Construction

Quick & Easy To Use

No Loud Noises

Take-N-Go Design

Non-Slip Base

D

i

shwasher Safe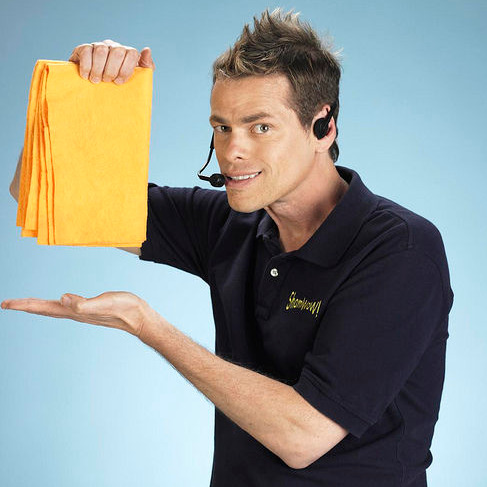 ShamWOW
Easily removes cola, wine and pet stains

Doesn't drip, doesn't make a mess

Washes, dries, and polishes any surface

Won't scratch any surface

Machine washable and bleachable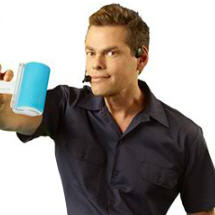 Schticky
Slippery when wet and sticky when dry

Easily washes clean

Works on all fabrics from wool to velvet

Picks up pet hair easily from clothes and upholstery

Works on multiple surfaces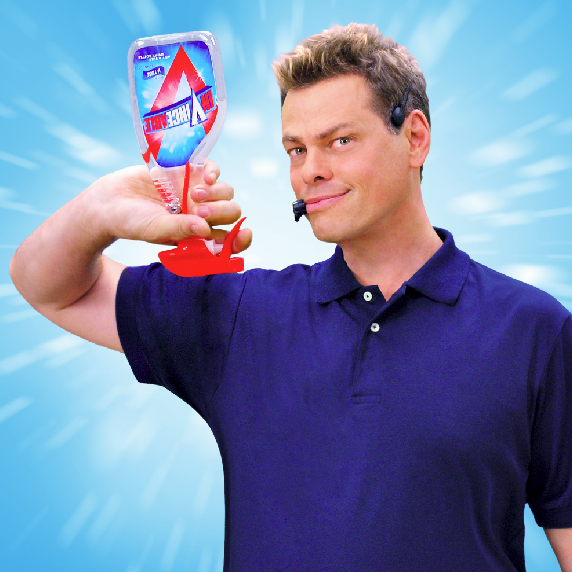 Invinceable
Penetrates stains fast and blasts them away

No harsh chemicals or bleach

Removes stains fast

Use indoors & out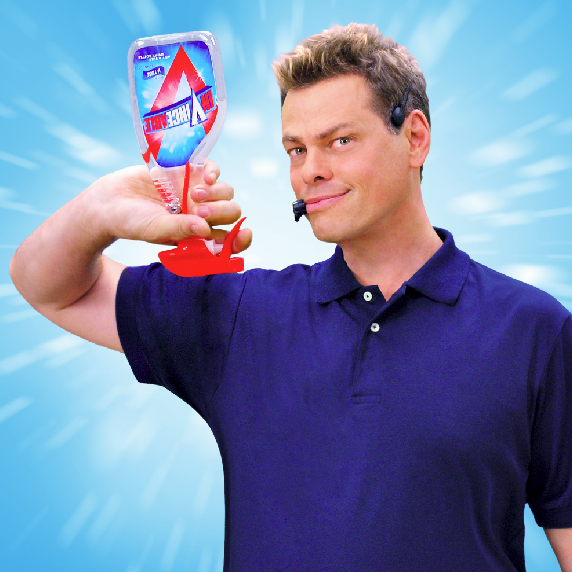 Inappropriate Comedy
2013 American satirical sketch comedy film directed by Vince Offer. It stars Ari Shaffir (who also co-wrote), Rob Schneider, Michelle Rodriguez, Adrien Brody and Lindsay Lohan, and was released on
March 22, 2013.
Testimonials
See why these customers are so happy with ShamWow !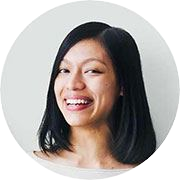 Deanna F.
VERIFIED BUYER
We picked these up for a fairly specific purpose: we go shelling every year on vacation, and have a kit of stuff packed to make it easier on us to throw everything in the car and go. These were for letting everything dry out after it was cleaned, since we'd always manage to forget spare towels, and everything tended to dry very slowly (while the whole balcony smelled of soap and hints of bleach) on normal towels; these did the job much more quickly without the smell. These worked wonderfully, and we can bundle the lot of them up in the travel kit easily for a great stow and go solution.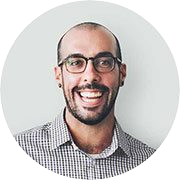 Edward M.
VERIFIED BUYER
I had forgotten about Shamwow until I saw this, while looking for something else and remembered the time I dropped a gallon of iced tea on the floor in my storage room where I had been storing clothes. I had a lot of clothes I had been sorting nearby and it would have been a headache had they gotten wet, but I had a Shamwow right there on the shelf and I snatched it up and layer it over the spill and like magic, that one Shamwow soaked up all that liquid like magic! Then Imjust tossed it in the washing machine. Love it!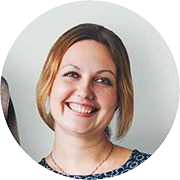 Connie W.
VERIFIED BUYER
I have used these for 10+ years. I wouldn't be without them. I use them for anything I can think of from spills, (saves using paper towels) to paint clean-ups, (wash out frequently so paint doesn't set in) to cleaning cars/boats using them instead of towels. The large yellow ones are great for the big things. Blue ones are smaller and lighter weight. Even when I use them and if they get a tear in them, (I tend to use my fingernails underneath as a pointed tool to get whatever needs a little more pressure) so it may tear... just keep using them, they last for a longgggg time!!!

Joshua L.
VERIFIED BUYER
I am VERY impressed with their performance! I keep one of the large towels in my car, and one in my wife's car. When we go to a car wash, I can almost dry my entire mid-sized sedan only having to wring out the towel once. After I'm through, I wring it out really well, and spread it out in the trunk of my car. It dries out very quickly, and I fold it back up and store it in my trunk container again, ready for the next car wash! Love this product! I only wish I had bought them sooner.
ShamWOW GUY'S
Check Out The Latest ShamWow Offer!
Frequently Asked Questions
Does The ShamWow Really Work?
The Shamwow really does work quite well when wet. Days after the soda spill, we over-watered a plant on a hardwood floor. (Where was our Aqua Globe?) The Shamwow bailed us out, repeatedly wringing dry, thirsty for more
What happens if you put a ShamWow in the dryer?



ShamWow does not recommend drying the towel in a machine dryer. This could cause the fibers to shrink and cause damage that prevents the towel from performing as expected for liquid absorption. Hang dry a wet or freshly washed ShamWow to let it air-dry naturally.
What is ShamWow used for?

The ShamWow towels are for your giant spills, your large jobs like cleaning the bathroom walls, carpet stains or drying your automobiles. For wiping smaller spills, everyday spills, use the mini ShamWow cloths!
Limited Time Offer!!
Get Your ShamWow and
Free ShamWow Mask ($19.95 Value) Now!